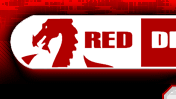 Subscribe Now!
Sign up to Our Newsletter
Your e-mail:

Turbo Dynamics adds mapping to its portfolio of services

Christchurch-based company Turbo Dynamics continues to grow despite the economic climate by introducing another string to its ever increasing bow of performance industry products. Mapping is Turbo Dynamics' latest performance enhancing and fuel saving commodity which will bring instant benefits to its customers and increase TD's market share.

Already renowned for leading the way in the performance turbocharger industry, TD's entry into the mapping world will also highlight its expertise and international acclaim in the performance market.

TD is known for leading the way in the performance turbocharger industry. Having recently moved into supplying Forge Intercoolers and Milltek performance exhausts, the team hope to offer a complete performance solution to its customers – all your performance needs in one place. By doing this, they keep well ahead of their competitors. "Expanding your product range, thus your market, is the only way to keep your head above water in today's climate" commented M.D., Peter Marsh.

Celtic Tuning - pioneers in engine management tuning, a long-time customer of Turbo Dynamics (TD) as well as being a trusted TD Partner, and, like TD, a family run company - were the perfect selection to team up with for the mapping project. Their philosophy, ideals and quality standards equally match that of TD's. Turbo Dynamics' General Manager, Ray stated simply, "This was a match made in heaven!". He continued, "Mapping is the logical progression to the increase of our own product range".

The Manager of the Mapping Project, Matt Waterman, adds "Celtic Tuning are very highly thought of and distinguished in the industry, so they were our logical choice".

The TD Mapping Team were trained by Celtic Tuning, who have provided the necessary hardware and software to complete the work. Celtic have developed their software in-house on their rolling road and are leaders in their field. When asked what was the most exciting aspect of the addition of mapping to TD's ever increasing performance range, Matt enthused, "I've wanted the Company to move into the area of working on and modifying vehicles ever since I began working for TD six years ago. One of my goals is to have a rolling road and I feel we are already on our way there".

All vehicles are standardised, which means they are not exactly matched to the country's climate or fuel type. Mapping is recommended to match your vehicle to the climate and conditions of your country. This does not mean re-mapping every time you drive in another country, as long as the majority of your driving is done in the country for which it is mapped.

Mapping is the modern progression from chip tuning. Chip tuning entailed removing the ECU from the car, whereas, in the majority of cases, re-mapping can take place via OBD (on board diagnostics). However, cars with the Tricore processor in their ECU will have to have the ECU removed before it is re-mapped. Mapping is simply the overwriting the software built into the engine control unit (ECU). It improves the performance of your vehicle, therefore it is best to consult your insurers when you undertake any modifications to your vehicle.

Turbo Dynamics have already been working closely with Celtic Tuning to develop packages which enhance a cars' performance.

Hybrid solutions have already been developed for the Honda Civic Diesel and the BMW330D, with many more currently in development. There are really exciting opportunities for development where anyone has the chance for their vehicle to be the first to have a hybrid + mapping solution bespokely tailored for them.

So, what would you choose?

As a customer you can go to a turbocharger company for your turbo OR you can go to a turbocharger company who also does mapping. "It's a no brainer!" laughs Ray. "With expertise in that field, we are one step further up the chain!"

What about TD's future? The future is a bespoke centre offering complete performance solution for your vehicle – all catered for by Turbo Dynamics. The team hope to eventually offer a complete performance solution to its customers – 'all your performance needs in one place'.

TD mapping is available now! Turbo Dynamics' app on its website will show the vehicles catered for and the likely performance gains available for them. Contact Email: mapping@turbodynamics.co.uk

Currently TD are mobile in Hampshire, Dorset and Wiltshire. However, their mapping centre welcomes appointments in-house at their location in Christchurch.

Turbo Dynamics tells us that the cost of this new service is from £300 including VAT, vehicle dependant, with a 14 day money back guarantee.