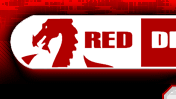 Subscribe Now!
Sign up to Our Newsletter
Your e-mail:

Poole rally driver flies the flag for Britain in Russia



Poole-based Excite Rallye Raid Team has announced that driver and team Principal John Hardy will be flying the flag for Great Britain by taking part in this year's Silk Way Rally.

Driving a giant MAN L90 race truck (ex-works KTM), John Hardy will be competing in the rally for the first time, although he is a seasoned veteran of stage rallying in the UK.

The race, which runs from 7th until 13th July, 2012 and travels from Moscow to Gelendzhik (near Sochi) is widely considered to be one of the toughest off-road races in the world (although not as tough as the grand-daddy of off-road races, the Dakar Rally.

John and the Excite team have their sights firmly set on the Dakar Rally in 2013, but consider that taking part in the Silk Way event will be a very useful way to train for the Dakar itself.

John Hardy, Driver and Team Principal says: "Participation in the Silk Way Rally is the perfect preparation for the Dakar.

It's going to be really tough but it should provide a very good learning curve.

As a former stage rally driver, I'm used to racing over just a couple of days, so to do a
4,000 km event across Russia is going to be a whole new ball game for me.

It's still only half the mileage of the Dakar, though!

Driving a MAN L90 race truck will be a whole different challenge altogether.

Let that challenge begin!"

The Excite team has set up a blog at:

http://silkwayrally.wordpress.com/

so that followers can keep up with John's exploits on the Silk Way Rally.

"Stories from the Silk Way" will be updated regularly throughout the build-up, race and trip home, providing exclusive updates from the drivers and crew, with inside information on John's experiences and images that others might miss!

Eurosport will also be covering the event.

The Silk Way Rally
The Silk Way Rally is one of the toughest and most important rallies on the off-road racing calendar.

In fact, it is the longest such race after the Dakar.

This year with a 70% new route, the organizers have remodelled the event to offer competitors 15% new special stages and 40% fewer road sections.

For details of the route and the history of the Silk Way Rally, please visit the official rally website:

www.silkwayrally.com



Excite Rallye Raid Team
Poole-based Excite Rallye Raid is the only professional, all-British Dakar Rally team to be entering the gruelling Dakar Rally in 2013.

For the 2013 Dakar Rally, the team will be running 3 vehicles specially commissioned from RaBe Race Cars, driven by Martin Rowe, John Hardy and Andrew Coley.

The team combines world-class drivers with an experienced management, marketing and support crew, working with the tough and reliable RaBe Race Cars vehicle to fly the flag for Great Britain in the spirit of all the great British explorers and adventurers from history.

The Excite team's preparations and training programme are now starting to peak and in running in parallel with this, the team's business arm is currently in partnership talks with several global brands about title sponsorship of the team.

For obvious reasons, the team would love to be backed by a British sponsor to round off the all-British package.

John Hardy Career Highlights
With over 20 years' British National Rally Championship experience behind him, Poole-based John Hardy will provide reliable and highly important support to both Martin and Andrew, while being equally competitive.

John has also spent many years working as a rally driving instructor, helping many British Championship drivers with car setup and driver training.
1988 John took part in his first Rally as a co-driver at Festival Rally Exeter, aged 16.
1989 1st National event as co-driver in the Mazda Winter Rally.
1991 Started driving Auto cross and Rally.
1993 1st National Rally as a Driver.
1994 ACSMC Rounds – John achieved a number of top 3 finishes in class.
1999 Testing in EVO 6 for K sport and ACSMC Events.
2000 Landed a drive with K-Sport on Rallye Sunseeker in a Evo 6.

This was John's first rally in 4wd turbo car.

John's co-driver was a journalist.

John was placed 19th overall.
2001 Drove for 22 Motorsport in a Seat Cupra Sport, with Andrew Coley as team mate.
2003 British National Rally Championship competitor.

Came 3rd in class in the championship.

Worked at a rally school.
2004 Competed in several National rallies and worked at the rally school at Castle Combe.
2005 Drove the 2CR FM rally car with a DJ as co-driver.
2006 Started thinking about doing the Dakar and established Excite team, recruiting a solid core of drivers, co-drivers, motorsport mechanics and support staff.
2009 Worked with TV guys on Rallye Sunseeker.
2010 / 2011 / 2012 Representing the Excite Rallye Raid Team.
7th – 13th July, 2012 Representing the Excite Rallye Raid Team on the Silk Way Rally.