Rolls-Royce Wraith takes our breath away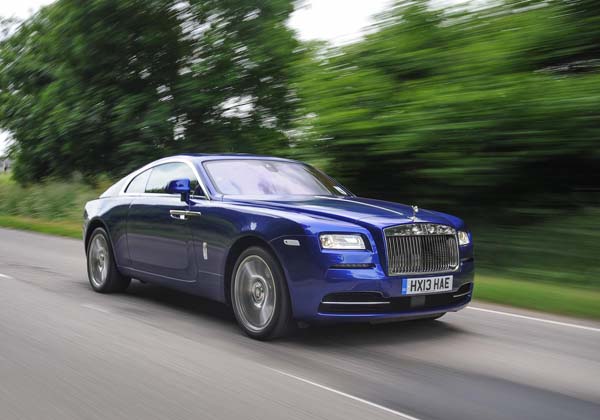 Every year, a clutch of cars come along that take everyone's breath away at the Goodwood Festival of Speed.

This year, one of the cars to do that was the new Rolls-Royce Wraith.

The most powerful and dynamic Rolls-Royce in history, Wraith was actually shown off on familiar turf, with the Home of Rolls-Royce just a dab of the accelerator away from Goodwood House, of course.
At the heart of Wraith lies hallmark Rolls-Royce attributes of luxury, refinement and hand-craftsmanship, but the new model, from the world's leading super-luxury marque, also presents a unique character defined by power, style and drama. The elegant fastback design hints at the dynamic prowess: 624 bhp/465kW, 800 Nm from 1,500 rpm: 0-60 mph in 4.4 seconds (0-62 mph in 4.6 seconds). The ultimate gentlemen's gran turismo, Wraith can be seen between Hillclimbs in the Supercar Paddock.

Lady Penelope will no doubt have ordered hers in pink, but I guess there's no accounting for taste.......