Red Dragon Motorsport (UK) manages and sponsors the Helluvit Sports Car Club, operating along the south coast of England.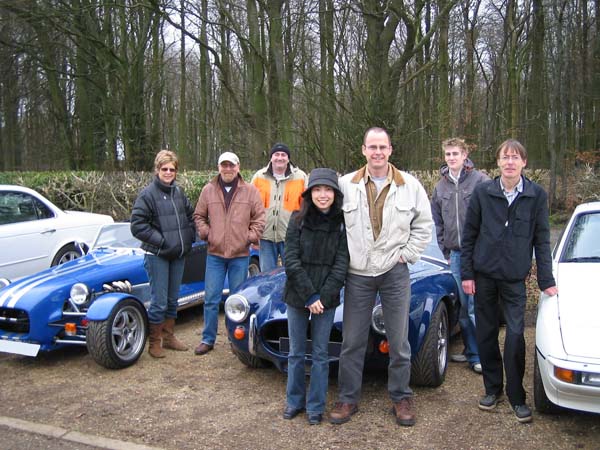 Membership of Club Helluvit is currently free! The only entry qualification is that you drive a sports car or performance car (of any age)! (Bikers are also welcome).


Club Helluvit members are an eclectic mix of petrolheads, car geeks and Sunday drivers: don't worry, you'll fit in!
Our current members drive everything from Ferraris to MG TFs and from the latest Porsche to the oldest Alfa Romeo!
Total membership now stands at 515 members!
Club Helluvit Membership benefits:


* The opportunity to meet with fellow sports car afficionados and discuss matters ranging from Brake Horsepower to gastropubs.
* Advance notice of Club Helluvit events, including weekend runs, midnight runs, sports car tours, trackdays and social / networking events.
* Members' discount (10%) on Club Helluvit merchandise.
* Discounts on purchases at designated Club Helluvit partner establishments. (Up-to-date list available on application).
How to join:


All you have to do to join is send us your contact details (name, address, telephone number, email address), along with an indication of what you drive and we will add you to our Members database. These details will be held securely and they will not be forwarded to any 3rd parties, unless you instruct us otherwise.
If you have a good quality photo in jpeg format of yourself with the car that you drive (or the bike that you ride), please email it to us and we will add it to the members page. (By sending us a photo, you certify that it is copyright free and you agree to us displaying it on this site).
Please also tell your friends about Club Helluvit!
And feel free to suggest events that you think our members would like to take part in.
Email address for Membership applications:
info@reddragon.org.uk
For more complete information on the Helluvit sports car club road runs and other events, please visit our dedicated Helluvit website:
www.helluvit.co.uk
Telephone: + 44 (0) 7966 578999.